You will first receive an email with your Reward Pass.
Please note that virtual cards can only be used for online transactions.
Click on the 'Access Your Card' button.
Fill in the form and continue.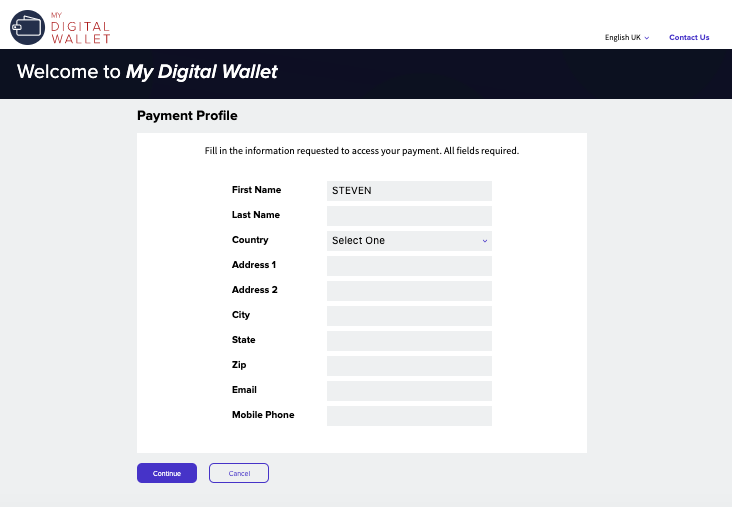 Next you can choose a virtual card.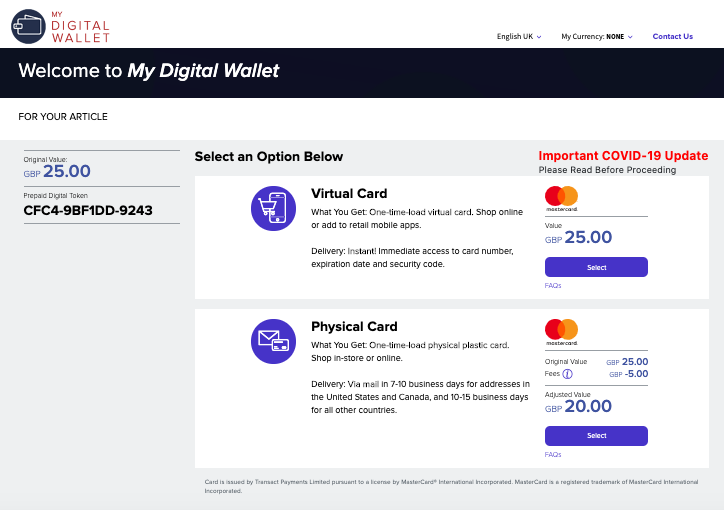 Review your order and confirm.
Agree to the terms and conditions
You can are now all set and you can create a digital wallet via the Secure Payment button.
Set up a username and password for your new Digital Wallet.
If you already have a Digital Wallet you can add this card to your account.
Complete the form and set up your security question.
An email would have been sent to your email address you registered with.
Once you set this up you will have to add a card via the Add Payment button.
You will need to add your digital token which you can find in the first email sent.
After its added you will see your card in your wallet and it's ready to use.