Firstly go to Buy Gift Cards menu item.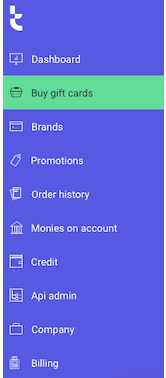 If this option is turned on you will see the below extra tab.
If its not available and you wish to use this feature please contact your account manager.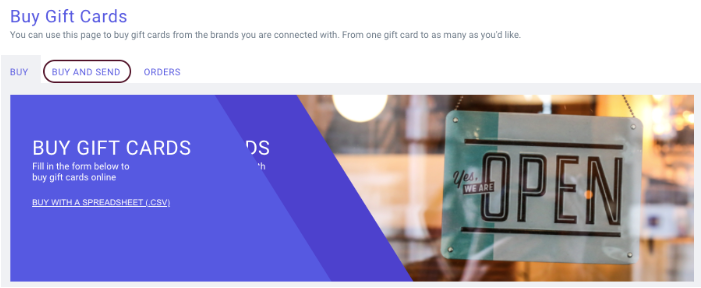 First compile your spreadsheet. You can find an example and the available buy & send brands below the upload option.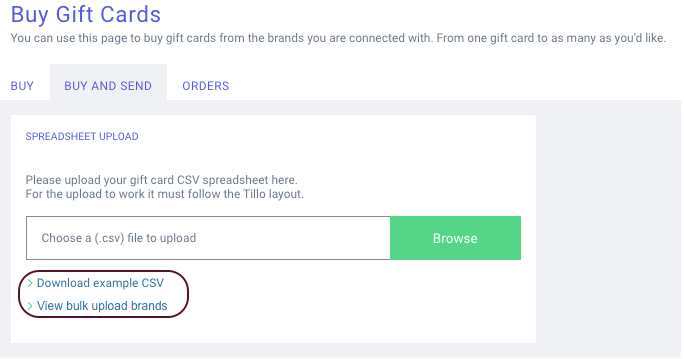 Fill in the spreadsheet with the relevant information.

For brand slug and denomination information please click View bulk upload brands..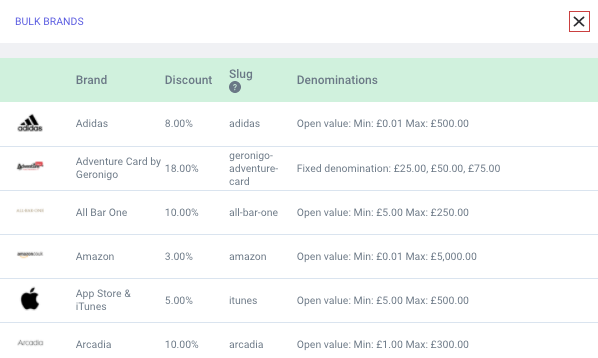 Once you complete the spreadsheet, save it as a CSV and upload it via the browse button and upload.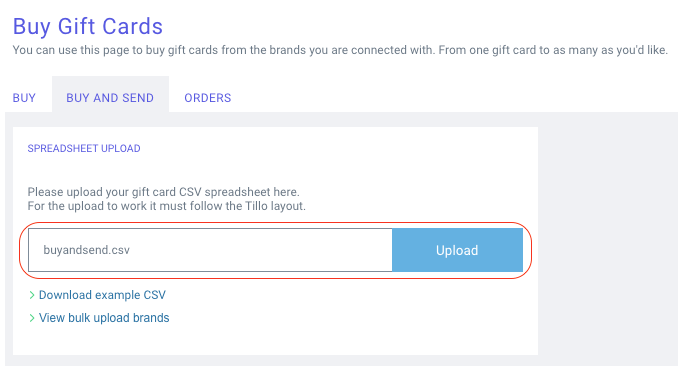 The hub will check your order and show an Upload Successful message.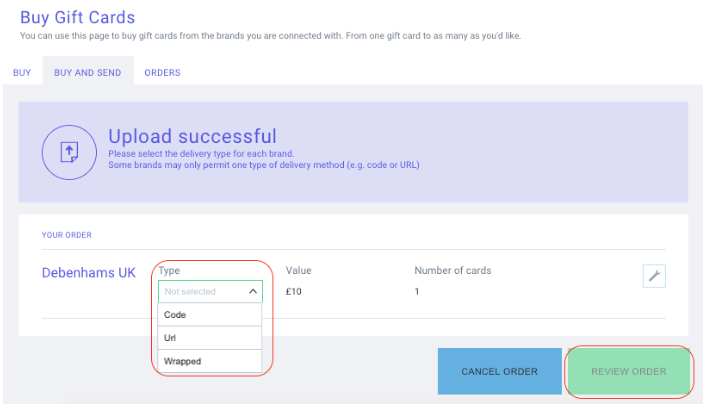 Select your sector and click Proceed to Payment.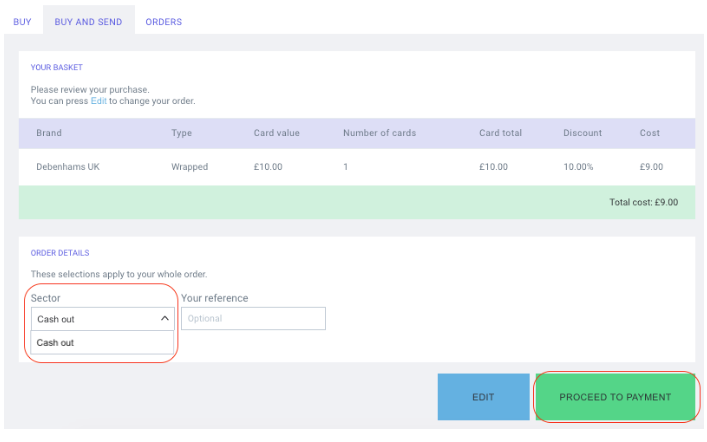 Select your Payment Option and Place Order.
More information on how you can pay for your order can be found here.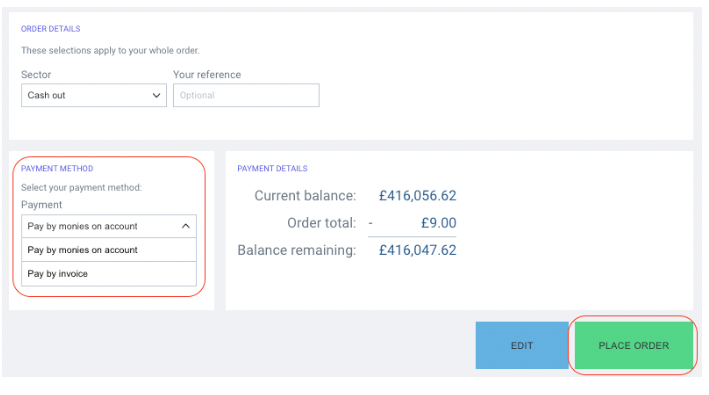 You can now see your order in Completed Orders in the Orders tab.
You can also download your order here.



The recipient will have received an email with their reward.