Many Brands like to see the user journey customers go through when buying gift cards, and this can even be a stipulation before agreeing to work with a Partner.
Uploading a user journey to the Hub can improve your chances of being approved by a Brand.
To do this, firstly go to your company menu item.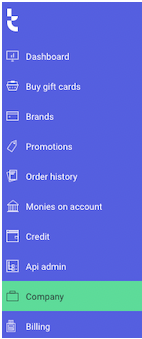 You will see an 'upload user journey' button underneath your company logo.
There is an example user journey to help you what brands like to see.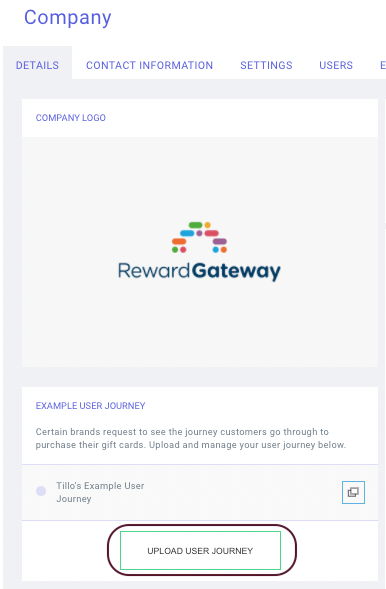 You can browse your computer to add this user journey.
Please note that only PDF's can be uploaded.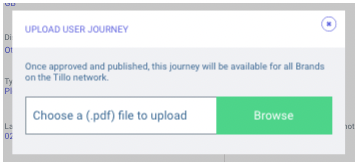 Once uploaded a copy will be sent to our team for review.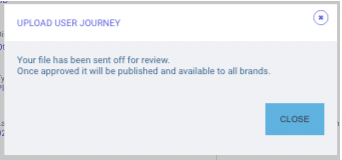 If you wish to download and view the customer journey you can click the blue boxes.
If you wish to remove your customer journey you can click the red x to delete it.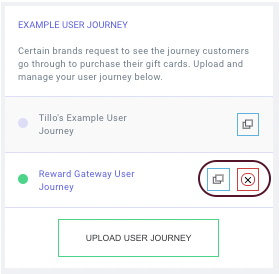 Brands will now be able to download this user journey from their hub.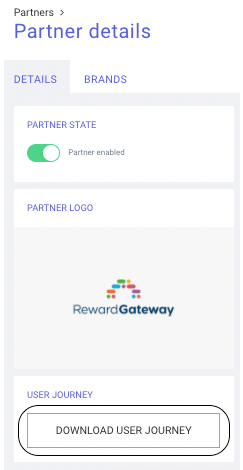 What else can I do to explain to Brands who we are and what we do?
Complete your Partner Information, giving as much information as you can: https://teamtillo.zendesk.com/hc/en-gb/articles/7459204978973

Upload case studies, showcasing how you work: https://teamtillo.zendesk.com/hc/en-gb/articles/7455472155677