A customer has transferred funds to you, what happens next?
First thing that happens is that you will receive and email notification stating that a transfer has been made.
You will also see any pending transfer request at the bottom of your dashboard.
Once the money has been received in your bank, you will need to login to the Hub to accept the transfer as this either adds balance to their monies on account or reduces their credit balance. If you don't accept the payments then there is a danger that the Partner will be blocked from buying your gift codes.
How do I accept transfers?
Either follow the links from the email or the alert on the dashboard or alternatively select "Transfer requests" from the left navigation bar.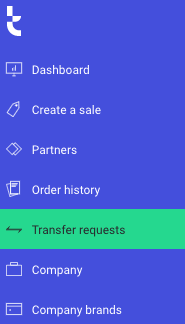 You will then be navigated to a screen with the transfer requests that need approval.
On each transfer you can accept or reject the order completely. You can also amend the value if it what you received differs to what is on screen.
And that is it! The Partner's balance is updated immediately and they are informed via email.