How to transfer into your INR Universal float
Transferring funds for your Indian (INR) Universal float is slightly different to every other float transfer. Due to local rules, with INR you have to transfer USD which will get converted into INR in market.
However the flow in the Hub is generally the same.
Where do I start?
Before you can purchase Indian gift cards you will need to transfer money on to your INR Universal Float. Firstly go to the Monies on Account menu item.

You will see a INR Universal Float row with you current balance. You will notice that the "Transfer amount" is in USD even though the float balance is in INR.
If you wish to add some more funds, type in the amount in USD into the Transfer amount column. You will notice that we give you a indicative value in INR. This is not a guaranteed value as we do not know what the exchange rate will be when the transfer gets confirmed.
Once you are happy with the transfer click on the green button.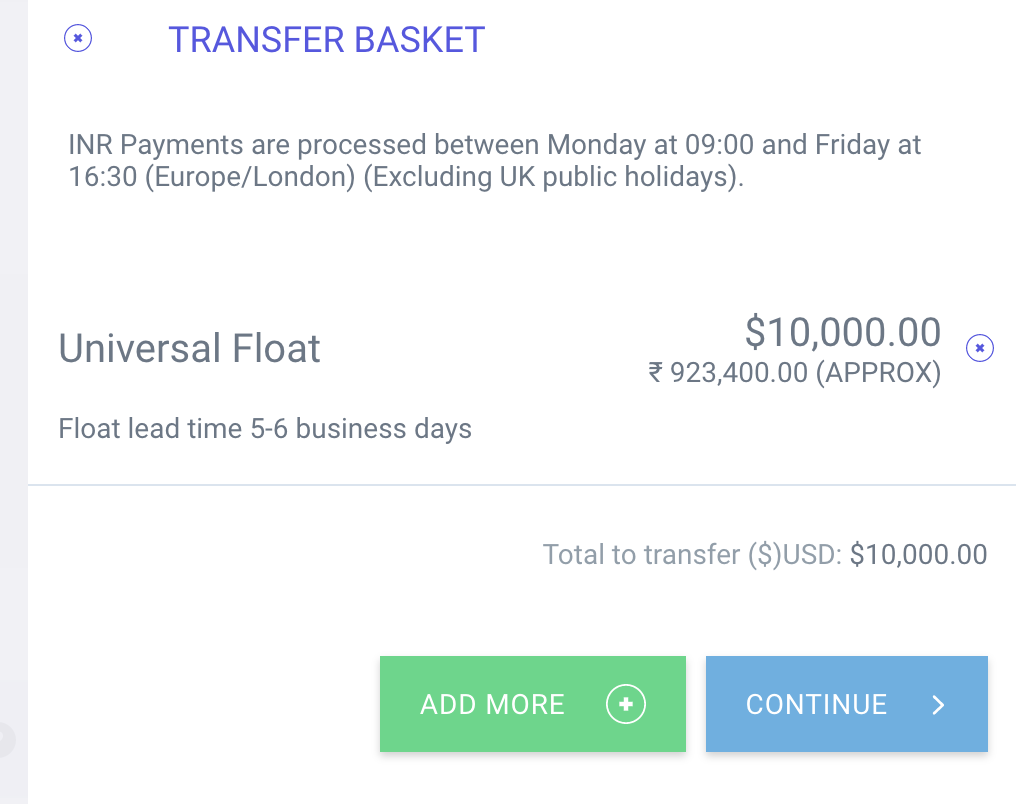 Once you have filled your basket, you will be directed to the confirmation page.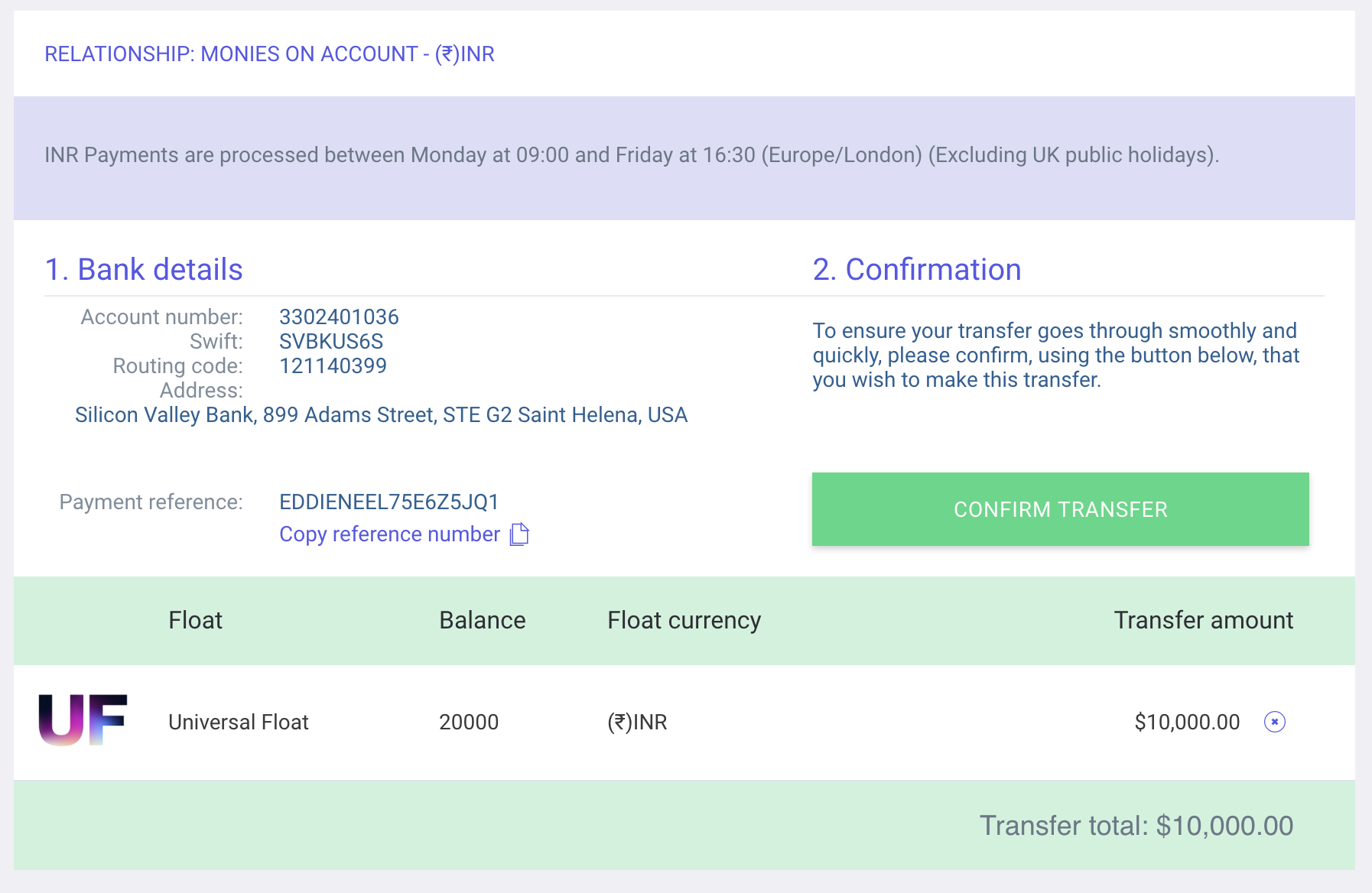 The Bank details you need in order to transfer to Tillo are on this page.
If you are transferring for multiple brands at one time we now combine these to give you just one payment reference. This means you only need to make one bank transfer rather than multiple. Copy that reference and use it when making the transfer in your bank and then our Finance team will be able to quickly match up your payments.
What happens after I have made a transfer?
If you have made the transfer to Tillo, our Finance team get notified of a pending payment and will be on the lookout for it. Once it has been received they will accept the payment in our Hub which will immediately update your balance. You will receive an email notifying you that this has been done.
Anything else?