When adding brands to your catalogue, some brands have a sign-off process in place, which means they will review and approve new relationship requests.
Other brands are pre-approved and do not require any sign-off. These brands are ready to be added to your catalogue immediately.
To find and add pre-approved brands, firstly go to your Brands page.
In the Available tab, refine by "Pre-approved".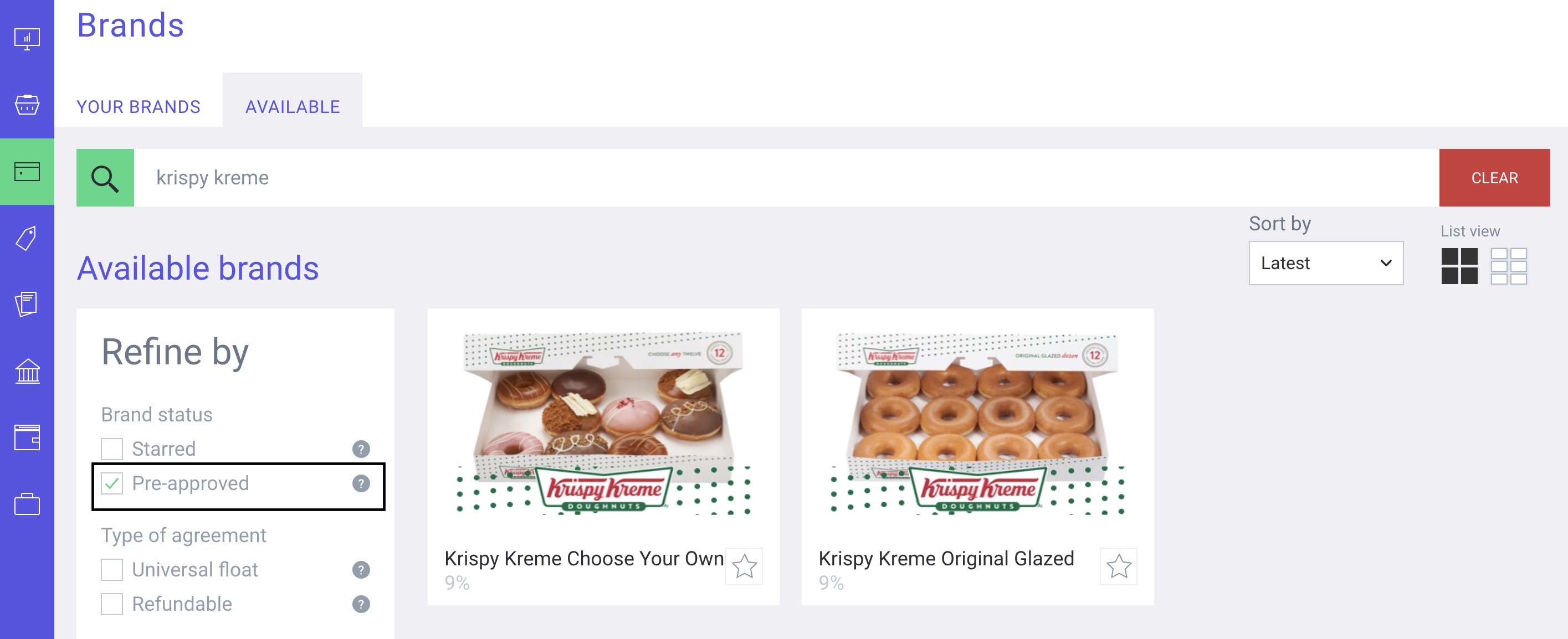 Pre-approved brands include:
Brands that do not have a sign-off process
Brands that do normally require sign-off, but have chosen to pre-approve your company
Open the brand and click the Add Brand button.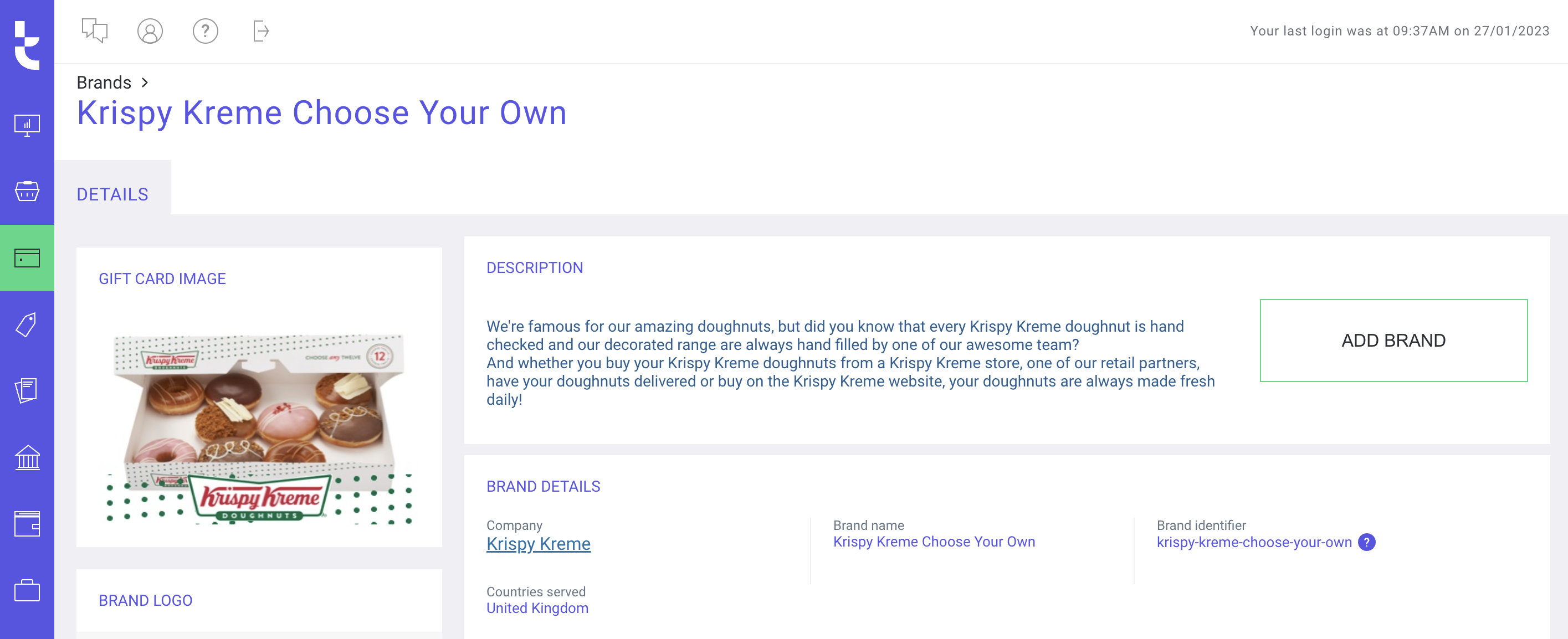 Choose your financial relationship and click "Add Brand". (Note: if the button says "Request Brand" then this is not a pre-approved brand, and it will not get set-up straight away).

As long as you select Monies on Account then the brand will have been added to the "Your Brands" tab and you are ready to access those gift cards straight away