How do I get in contact with Reward Pass with a questions?
Click on the contact us link and fill in the form.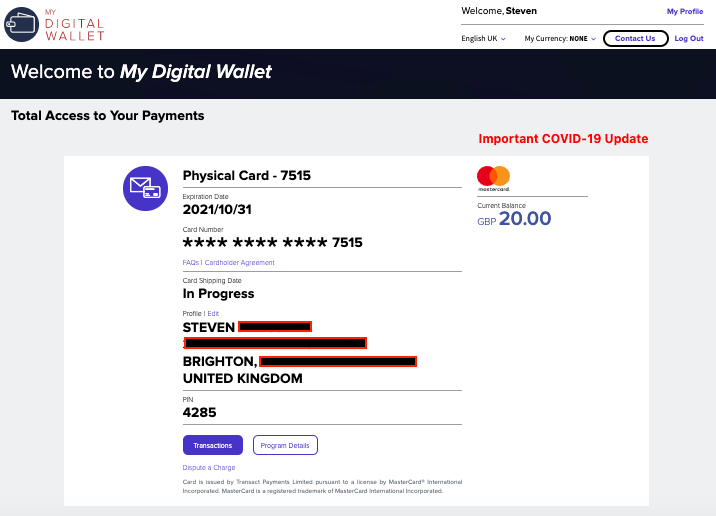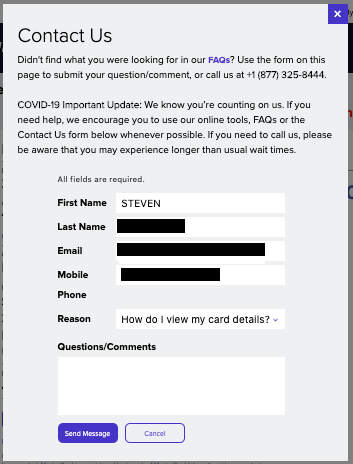 How can I change my details like email address and home address?
In your Digital Wallet click the Edit button.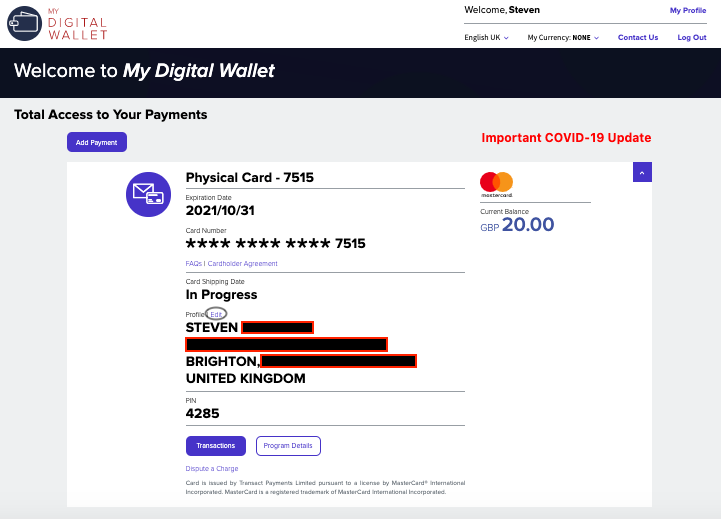 Here you can change those details.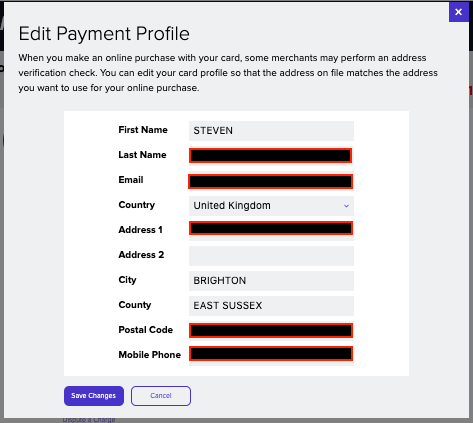 How can I check my (failed) transactions?
Click on the Transactions button underneath your details.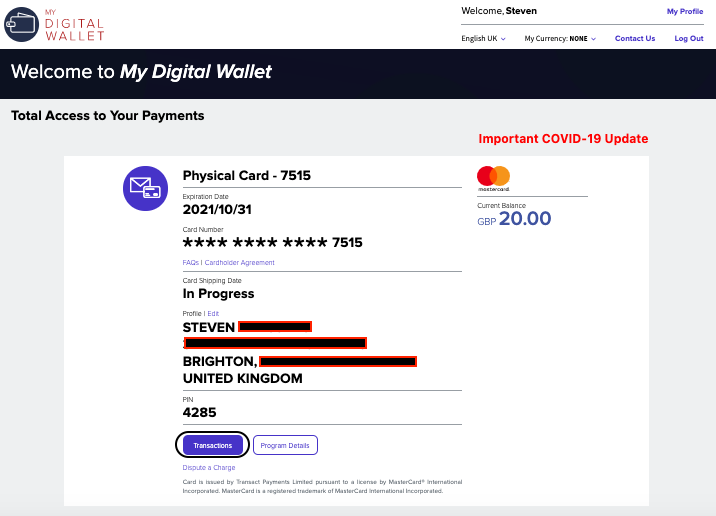 You will see your transaction here and any failed ones with the reason.

How can I raise a dispute?
Download the form and post it to the address on top of the form.